Gray hair is usually a sign of aging, but recently some people, especially women, who haven't reached their thirties yet have already developed some of their own. There are a lot of factors that could stimulate the graying of hair including genetics, a very stressful lifestyle, deficiencies in nutrients needed by the body and exposure to free radicals. Read More "What causes white hair?"
The development of gray hair at a young age has become a common problem worldwide, which is why a lot of people have been motivated to find ways to reverse the premature graying of their hair and help them stay young.
Read: How to prevent white hair
Some people have recently tried to correct their premature graying of their hair by taking in naturally occurring compounds such as cod liver oil. Some have claimed that the use of cod liver oil fixed their gray hair problem even if there is no scientific evidence to prove that cod liver oil can in fact reverse premature graying of hair.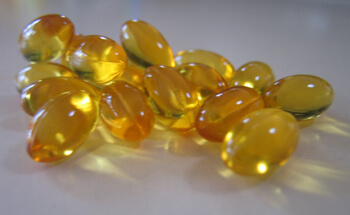 The people who claim that this substance can be used as a solution for gray hairs have said that they have incorporated cod liver oil, whether in liquid form or as a food supplement, into their daily diet to reverse whitening of hair.
These people have claimed that despite the delayed results, the reversal of their gray hair problem was successful upon the addition of cod liver oil into their daily diet. Despite the confirmation from these people that cod liver oil could reverse early graying of hair, there have yet to be studies to be conducted to actually prove this claim.
So, the answer to the question "Can cod liver oil reverse gray hair?" is NO.
Cod liver oil cannot reverse gray/white hair and scientists have yet to study the effectivity of this naturally occurring fish oil in the reversal of the premature graying of hair.